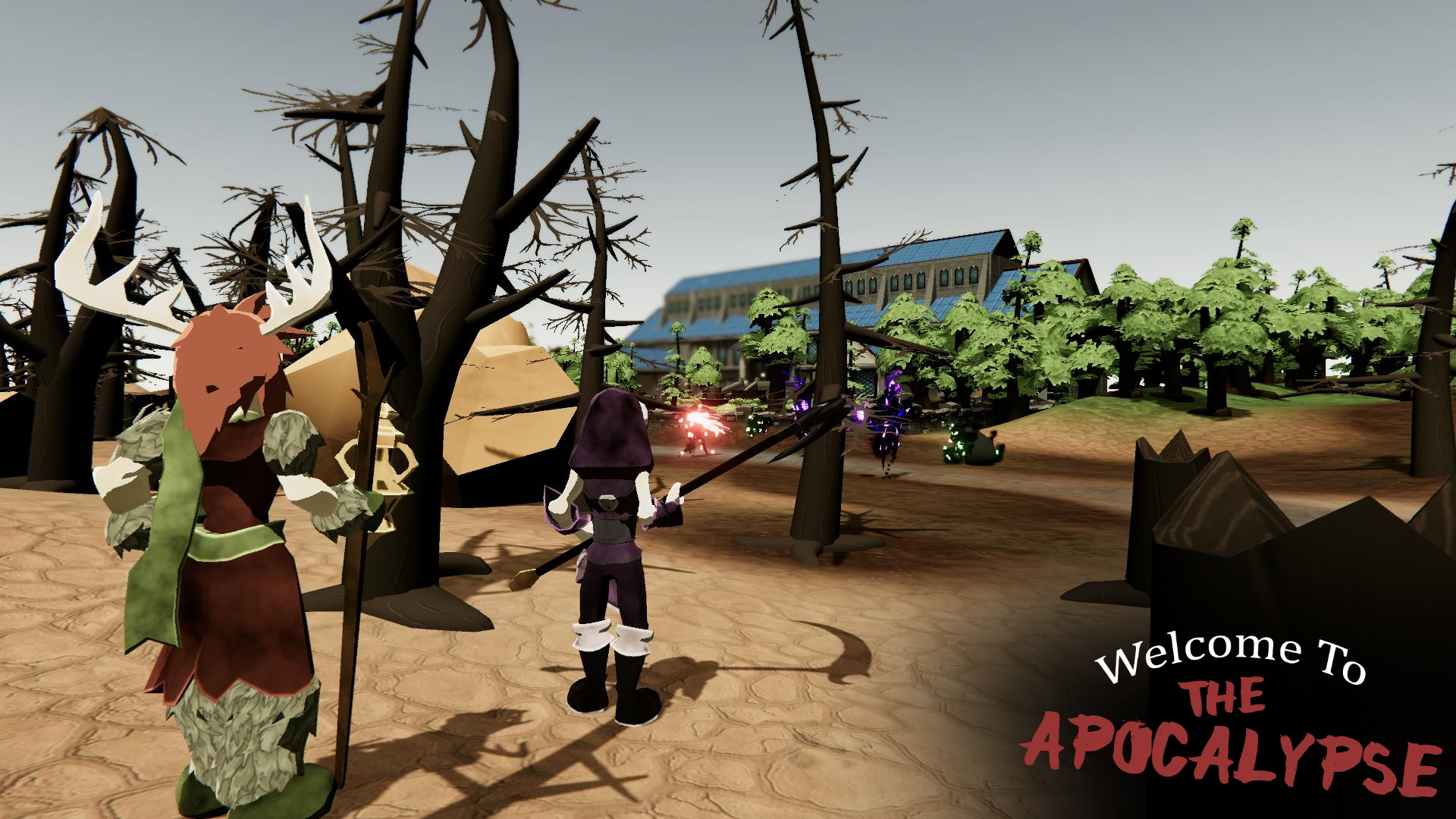 Welcome to the Apocalypse
A downloadable game for Windows
An entity "The True Apocalypse" has arisen, and mind-controlled the Four Horsemen of the Apocalypse, bringing upon the end of the world. Death, however, manages to break free from the mind control, and sets off to free her siblings and defeat the poser that stepped on her family's territory.
Welcome To The Apocalypse is a Tactics Game made by Team Blue Dragon, following the story of the Four Horsemen of the Apocalypse attempting to defeat the entity that began destroying the world before its time.
This particular build is only a Vertical Slice, and follows Death and Pestilence's journey to defeat Famine and free him from The True Apocalypse's control. The two levels included are the Town of Glinshire, where Death and Pestilence, on their way to find Famine, stumble across an abandoned village which they have to fight to get through, and The Mansion, where they finally reach the lavish mansion where Famine, who's been stealing resources and life from the world around him to make himself more comfortable, has holed himself up. The two have to fight through the Minions of Apocalypse in the mansion grounds, before finally facing off against Famine himself.

| | |
| --- | --- |
| Status | Released |
| Platforms | Windows |
| Authors | Nicholas Burke, ghostentity12, Alexander_F |
| Genre | Strategy |
| Made with | Adobe Photoshop, Unity, Substance Painter & designer, Maya |
| Tags | Fantasy, Post-apocalyptic, Short, Singleplayer, Top-Down, Turn-based, Turn-based Strategy, Unity, vertical-slice |
Download
Download
Welcome to the Apocalypse 1.1
244 MB