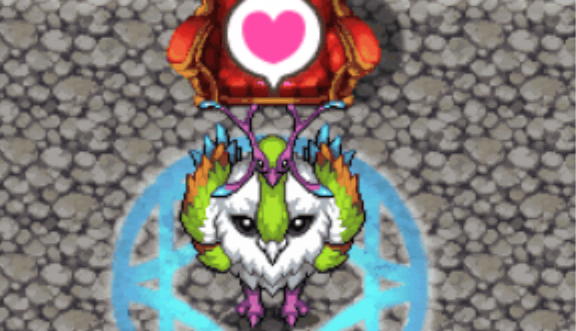 Monster Loven
You've fallen into the world of monsters! But luckily, you've been saved by a bird monster by the name of Avery. Explore your blossoming relationship with the funky bird, and maybe you'll make it out alive. Or even better, maybe you won't want to leave at all...
Made as a project for the unit 'Production for Clients,' Monster Loven was made for the fictional client "Love," whos request was:
'Create a game about dating, or romance, or love in some way. '
Thus, Monster Loven was created as a piece of interactive fiction based around the concepts of:
1) There aren't enough dating sims where the dating target is a literal monster
2) Meaningful choices that reflect changes in the relationship based on how well it is going
Thus, Monster Loven was born! A different team member took over the responsibility of writing one date each, and consolidating on the introduction and ending as a team.
The game was made in RPG Maker MV, because of its pre-existing assets and systems.
Install instructions
In order to run the game, run the file called "Game" within the folder